What makes a good blogger?
WelI I suppose it's all a bit subjective but in technical terms, probably not me…I'm a sporadic poster & can't seem to find the inspiration to write easily if I've nothing pertinent to say ( I can hear Amar now wishing the same were true for the spoken word!) and with spare time being a luxury, I tend to sketch draft copies while waiting somewhere – usually for Emma at singing lessons or just recently in the doctor's waiting room. Our new doctor isn't known for her punctuality & on my last visit I had to wait there for an hour & forty minutes!  You could – and I very nearly did – write a whole post in that time!
Although I suppose a good blog would be easily found, I don't deliberately write to be favoured by Google but just as a way of keeping friends, family and guests in touch with what's going on at Les Crouquets.
In reality over the Winter most of the activity here is maintenance, admin and other such unsexy ( Is it ok to use that word? If not please replace with unexciting) stuff….there are only so many times you can write about how many shutters have now been painted. 18 and counting….
Even the gorgeous snow photos have begun to take on a repetitive feel…here's yet another one from Saturday morning when we really were expecting rain.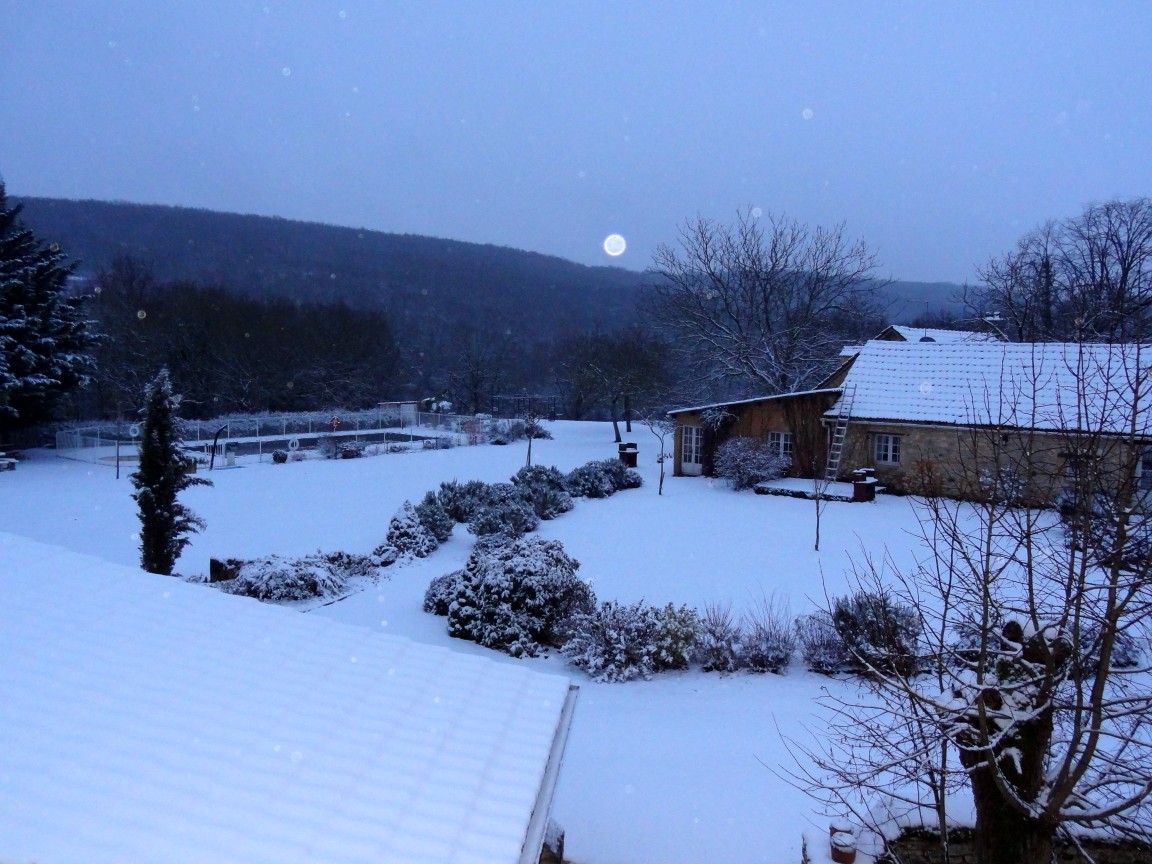 The title of this blog is  "Tales From Our Dordogne Gites…a peek behind the scenes at our holiday cottages and life in rural France…." so I suppose the last bit does give me a fairly wide platform in terms of subject matter- in fact I have several posts which are in the drafts box, all just waiting for the fine tuning.
I'll get around to finishing them all when I can gather the facts & photos but today I'm digressing and writing about blogs.
This week I read an entry from Sue Scott's blog The Quince Tree. I first started reading Sue's blog last year when I discovered a single wild quince on a bush outside L'Atelier which  I thought it was just a pretty shrub. My sister then happened to mention she'd seen a blog all about quinces and as we have a lovely big quince tree here too I just had to look it up. It's a great blog, very readable, wonderful photos & it's about so much more than quinces.
In Sue's post about blogging she suggests, among other things, that adding a list of blogs you like to your own blog is a good way of getting your news out there. I think it's an excellent idea and one I've decided to adopt ( Hope that's ok, Sue!).The Quince Tree will be on my list of course, as will Ed Vogues World. Ed is a regular guest at Les Crouquets (albeit under another guise!) & he has made it his challenge to write about something every day for a year. He's doing brilliantly – I doubt I could have dug deep enough or found enough time to keep that up!
With my decision made I can now see me spending many hours wading through other people's blogs to see which ones may complement mine…. I tend to favour blogs with not too much text in one block and lots of photos is a must. A picture really does paint a thousand words so even if you don't like the writing style you still have something good to look at!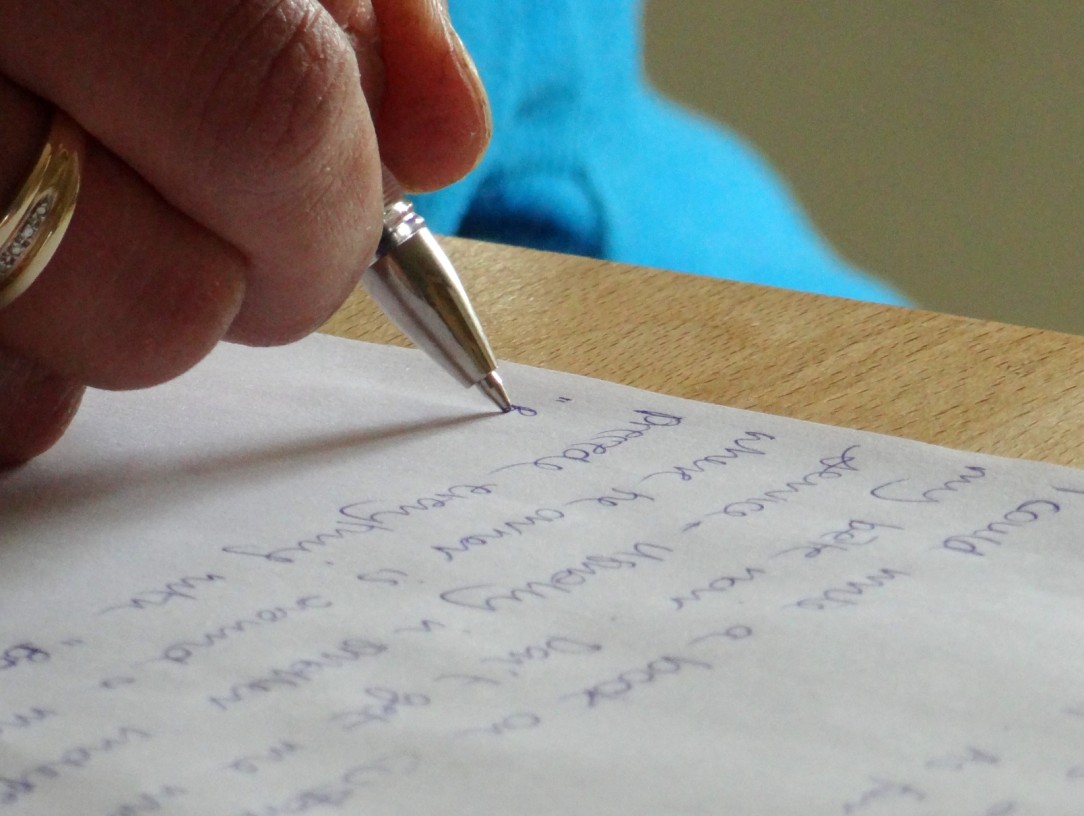 I'll have even less time now for writing!