Amar & I met at Heriot Watt university in Edinburgh way back in 1981. Amar went on to become a lecturer in economics and I went down the path of retail management. 15 years on we decided to work for ourselves & we left city life to build up a small hotel & restaurant in the Scottish Borders.
We thoroughly enjoyed every minute ( well, most of them anyway!) but 10 years, much renovation, several awards, 4 stars & 2 children later we knew we needed to move on.
And so we found Les Crouquets – 7 holiday cottages in the Dordogne -which is now our home and livelihood.
We have now also recently expanded our lttle empire and Les Crouquets now has a little sister, La Tour de Genèbre – a stunning stone built villa with a private pool which will be available to rent for the 2015 season!
Exactly how we came to arrive in this wonderful corner of rural France after spending a whole year searching is another story altogether.
Suffice to say that for us living here is a breath of fresh air – we are truly at home here and we're sure you will be too!
We look forward to sharing our experiences with you in the posts to come and hope to see you here some day!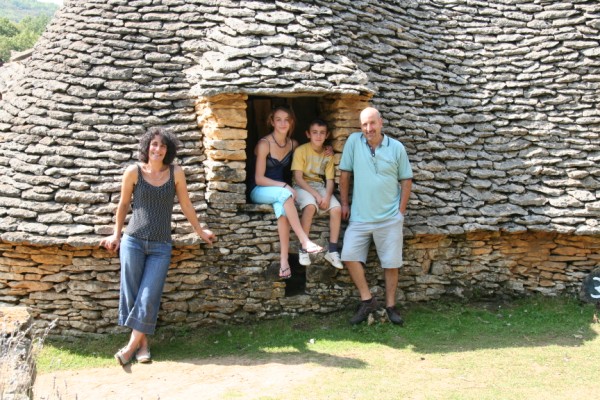 Elena, Amar Emma & Alistair