Yet another public holiday – this time for 14th July Bastille Day. Everyone has some sort of celebration for this and as it falls right in the middle of the tourist season there is usually no shortage of places to go.
When we first moved here we always went to Sarlat for this, along with hundreds of other tourists, thinking that this must be the best place to go. After 4 years of struggling to get a good vantage point ( impossible if you don't go hours before it all kicks off) and eventually not even bothering to venture into the town itself but ending up perched on a hill to get a semi decent view, we'd had enough.
Last year in spite of protests from Emma & Alistair we decided to try Terrasson – much less busy and closer to home. We were delighted! Music, storytelling, a seat right by the river, gorgeous firework display, dancing & fairground afterwards….we vowed to tell our guests that this was the place to go!
We didn't know then that the firework display had been sabotaged and that a good few of the fireworks hadn't gone off – we didn't notice.
This year it all went without a hitch. Again we got a " front seat " right opposite the bridge, our legs dangling over the Vézèze.  The fireworks were stunning, set between the backdrop of Terrasson's Old Town and the river Vézère, all synchronized to music and as varied as the classical Strauss,Mozart & Dvorak , French singers Francis Cabrel, Jean-Jacques Goldman, and rock  from Dire Straits, ZZ Top & Cold Play! Making it all happen were 7 pyrotechnic experts, 2 sound engineers, a head steward and of course all the town's emergency services. I still haven't found out how much it cost to put on this spectacular show but it wouldn't have come cheap – everything being equal it gave Edinburgh Castle a run for its money!!
In between the music and fireworks the haunting and evocative voice of Daniel  L'Homond, Périgord's famous narrator, told the story of the history of Terrasson in a mixture of French & Occitan. I'm sure that the non French speaking tourists wouldn't have minded not understanding it – the atmosphere he created was wonderful in itself.
Now, trying to capture all of this with inadequate photographic equipment & a severe lack of expertise whilst trying not to miss the show itself is well nigh impossible – we haven't even been able to give a vague idea of how wonderful it was, but for what it's worth …..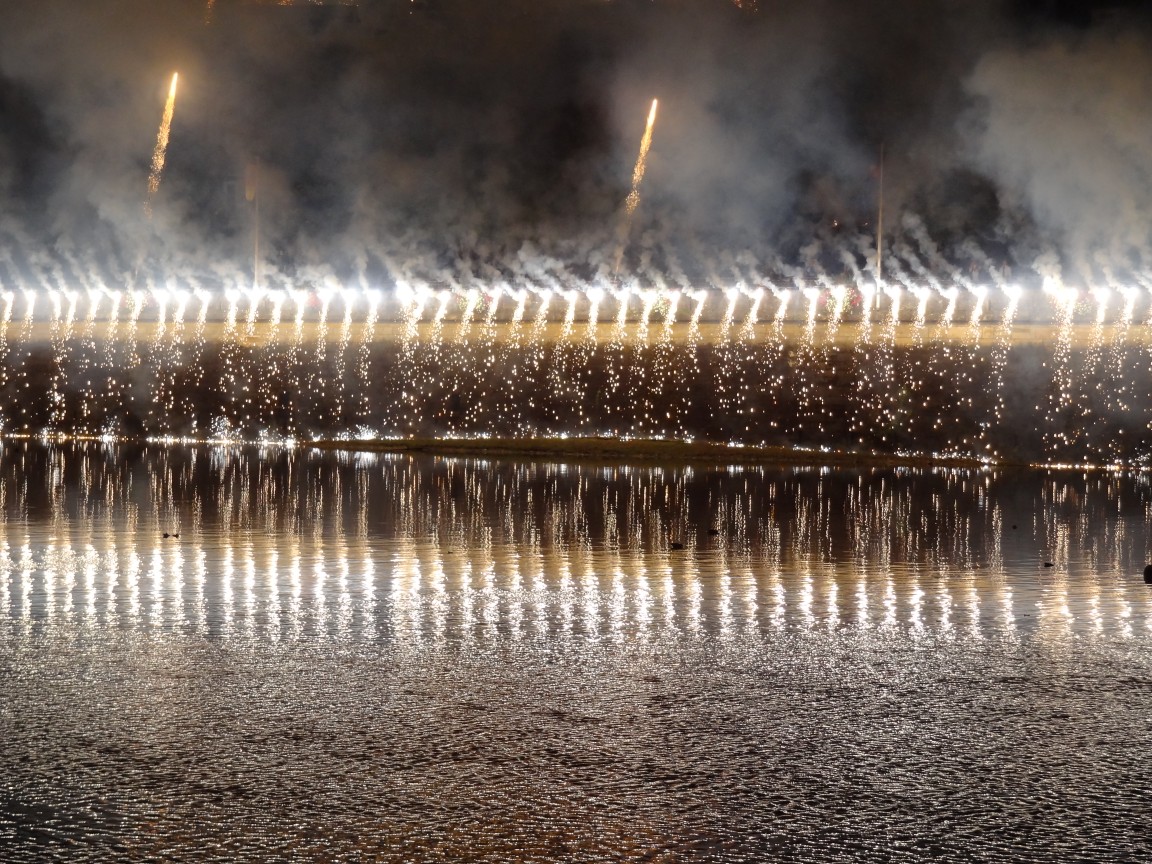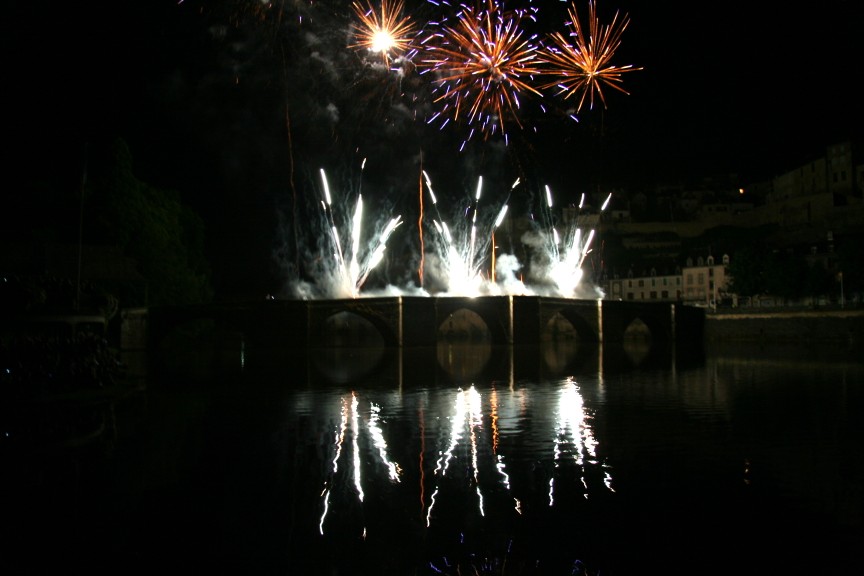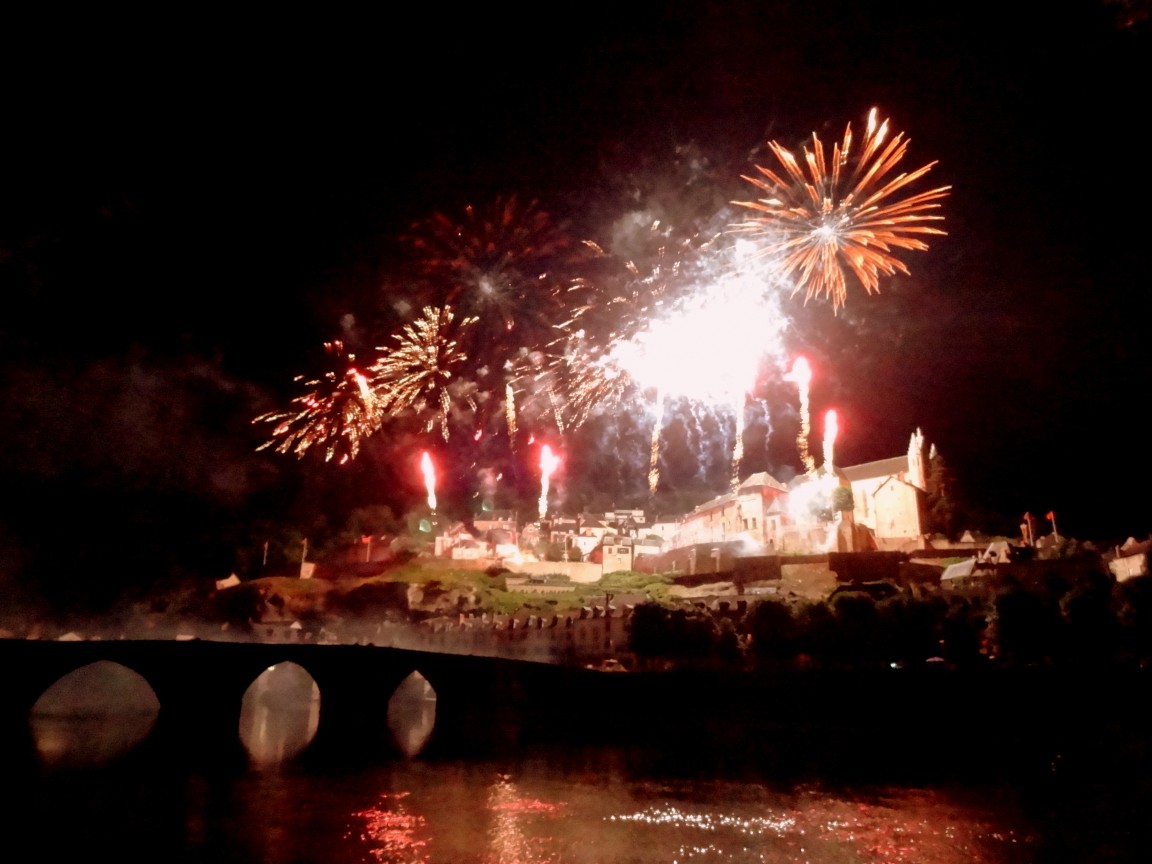 We'll all be going back next year, that's for sure!