When one of our hens had an unfortunate encounter with a buzzard we hastily threw together a makeshift scarecrow improvising with whatever we could find at the time. Like many things temporary, it has stayed there ever since. It worked well  but four years on it's obvious that it has reached the end of its productive life – after all when the birds start to use its brains as nesting material we can safely say that the scare factor has well and truly gone!
This weekend was the 14th annual scarecrow festival at Meyrals, the perfect place to go for some inspiring ideas. Some were huge and maybe a little ambitious for our modest hen run…..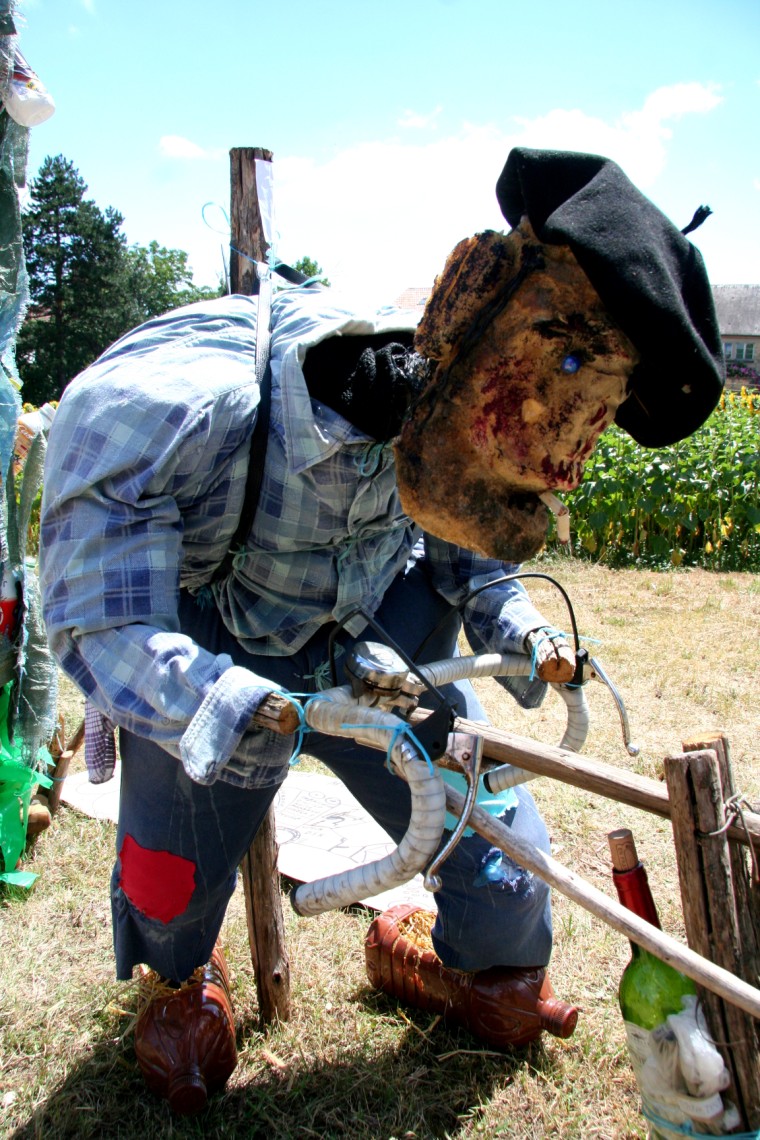 Some were less than traditional….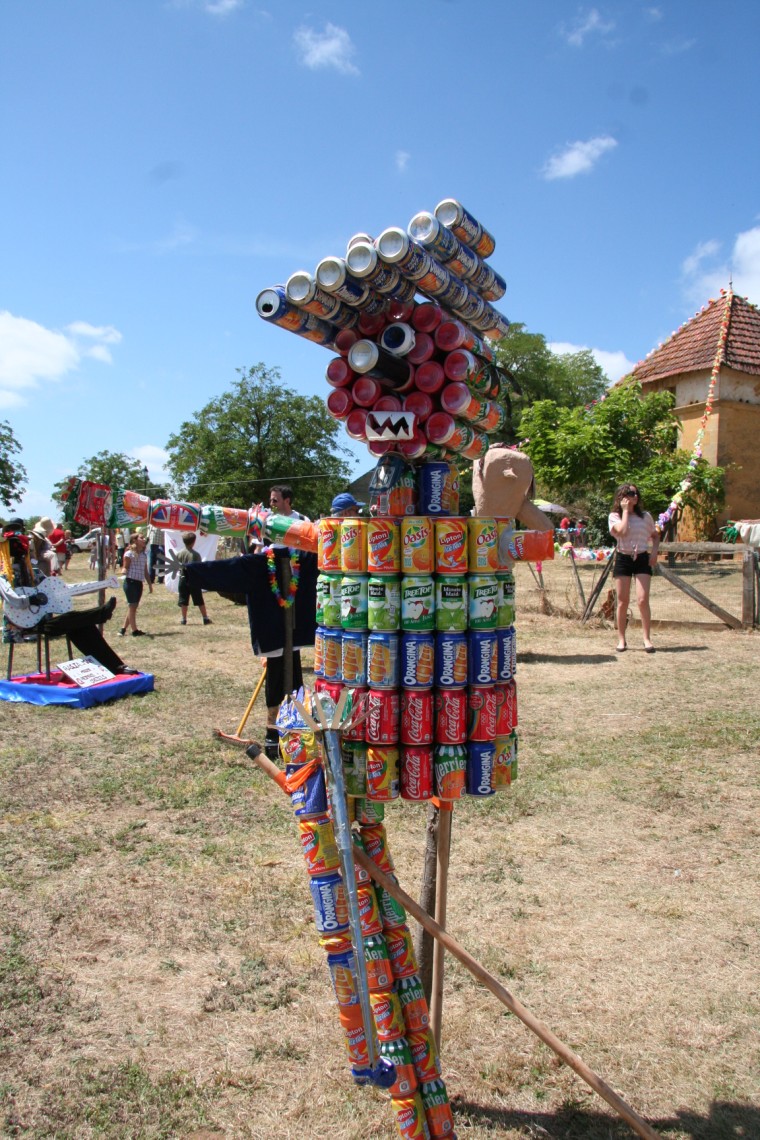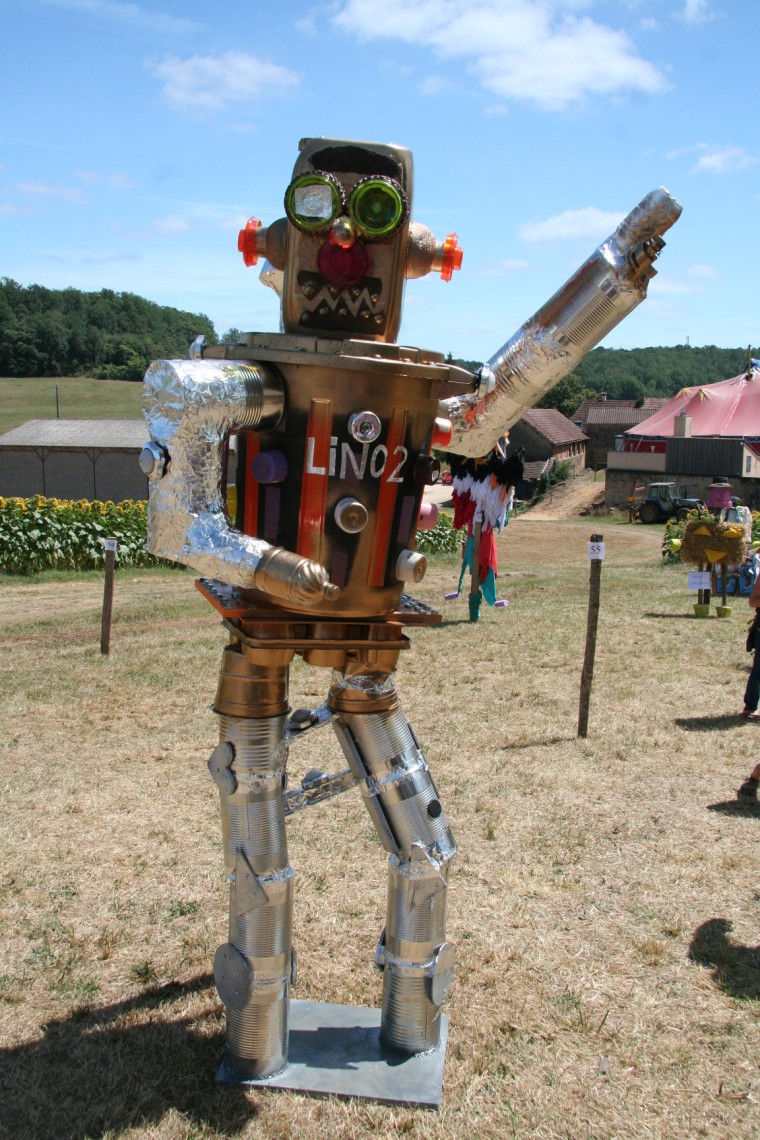 And some were altogether a lot more manageable…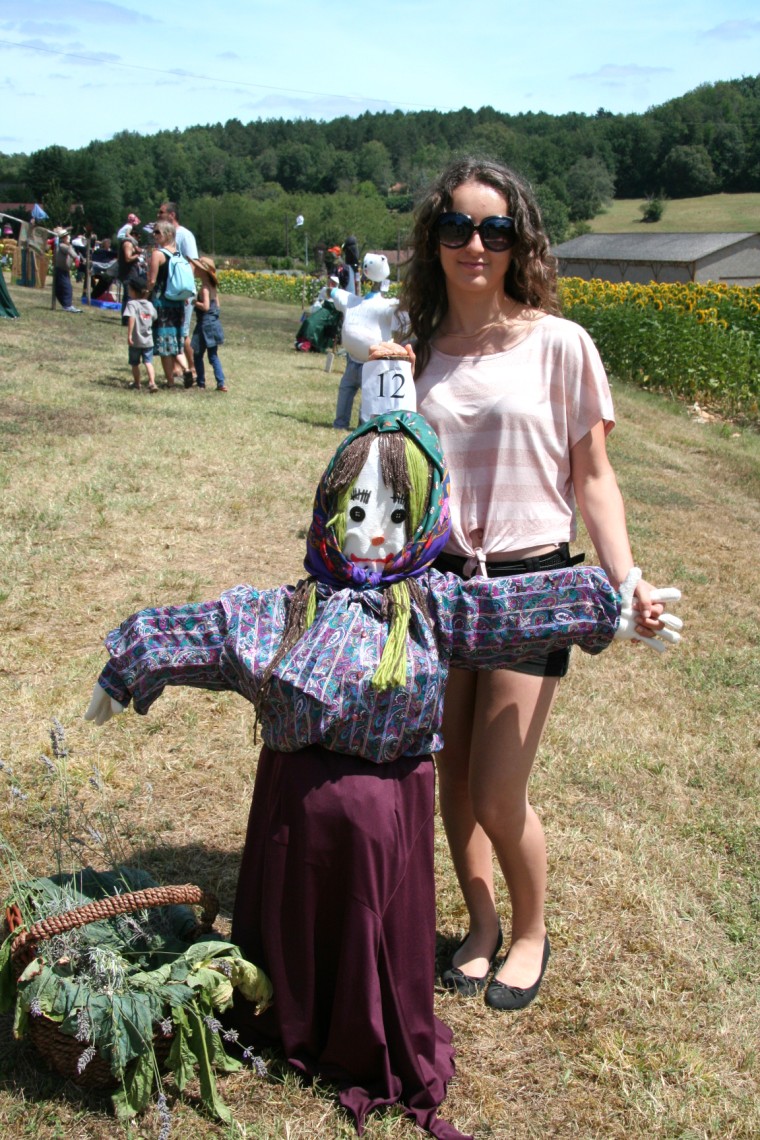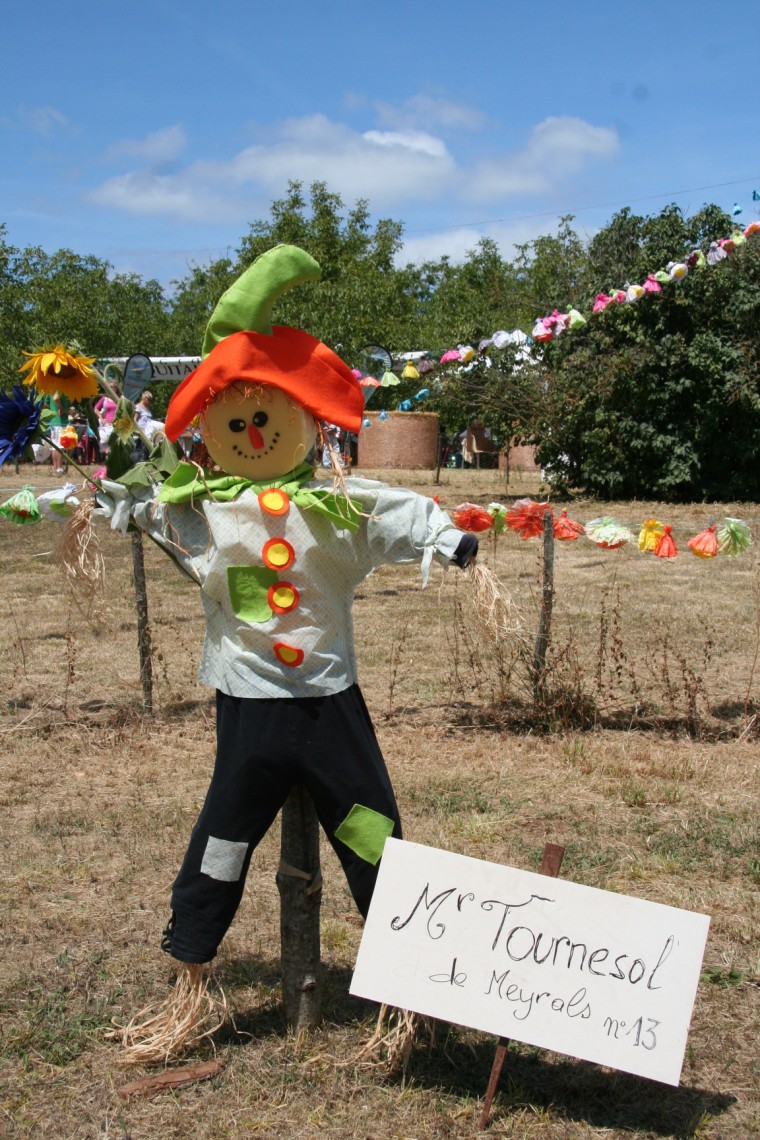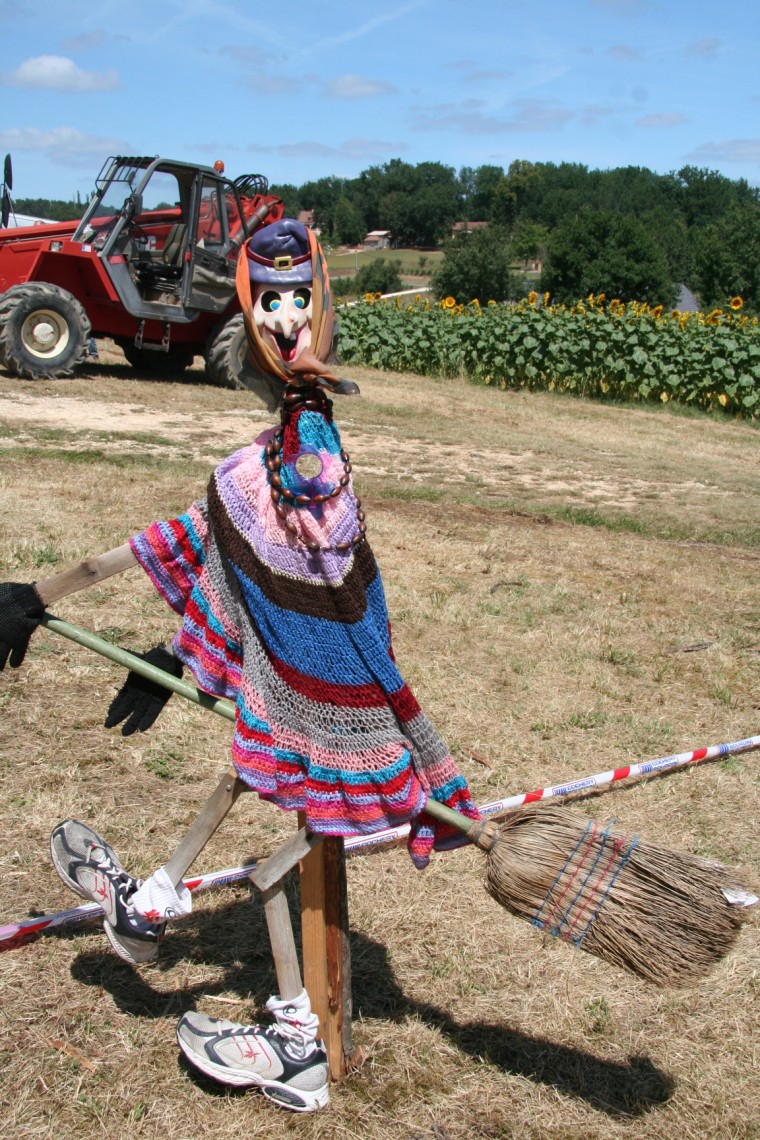 All the scarecrows will be exhibited in a field in Meyrals until the end of the Summer – if you're passing that way it's certainly worth a look! They certainly put our embarrassing effort to shame so we're off now to see what we can come up with…who knows, you maybe even see the result at the 15th scarecrow festival next Summer!