No sooner had we got over the culinary marathon of the Hunter's Dinner than the local Mechoui was upon us….another mega feast not really designed for the faint hearted!
This time there was the traditional Périgord soup, salad with copious amounts of gésiers (chicken livers!) more roasted lamb than you could shake a stick at, served with the usual white bean stew, then bread & cheese, ice cream and then finished off with strong dark coffee.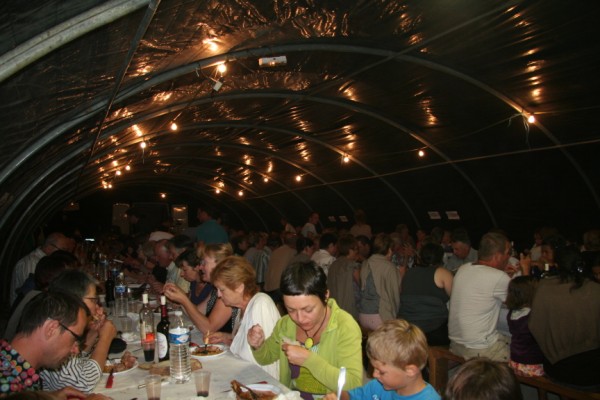 Sadly I'm not a fan of lamb unless it's smothered in mint sauce ( not readily supplied in France 🙁 ) but they were good enough to also come round with a tray of roast chicken for me and the other non- gourmets like me!!
The entertainment this time was a bit different – a fantastic rock band from Périgueux who go by the name of Hush Money and who kept us alive & kicking into the early hours of the morning.
They were also happy to let Emma open the show with 7 or 8 songs in  French & English and she was delighted to borrow their stylish "Tête de Mort" microphone!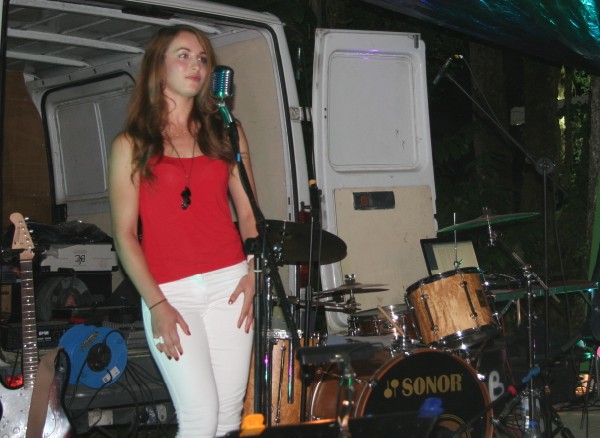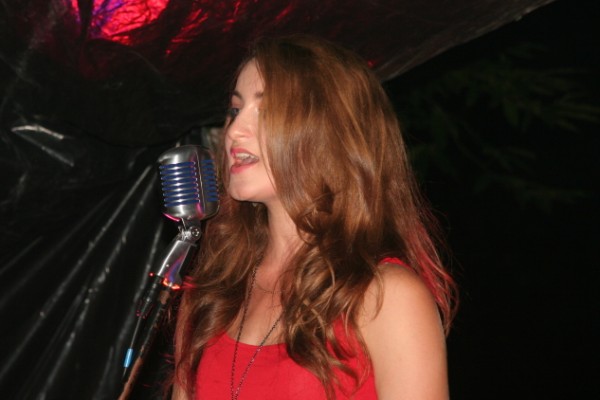 Just enough time left to recover before the next event – La Cassagne's annual fair on Sunday 25th August….!