Well, here we go again…..sending out Merry Christmas messages on Christmas Eve ….always at the last gasp. Oh how I dream of going all Martha Stewart at this time of the year ….pinny on, home baking smells wafting through the house as the mince pies bubble away in the oven, beautifully wrapped gifts safely under the tree and the whole family gathered round the fire warbling Christmas carols…..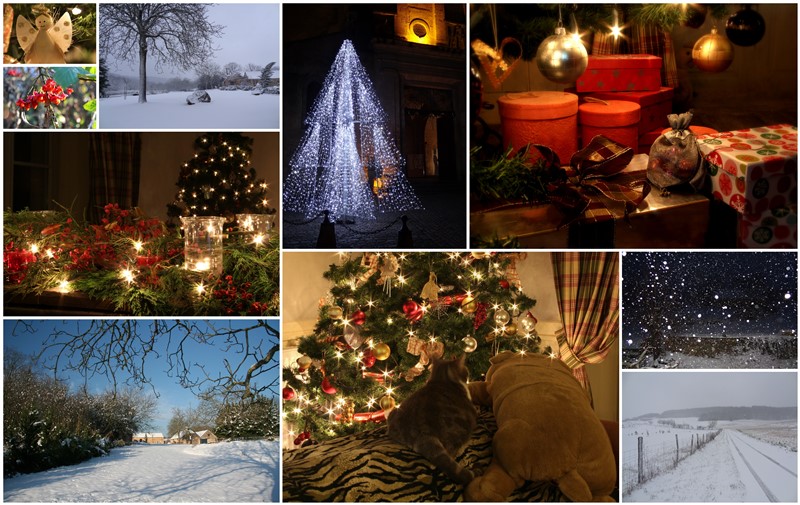 Alas , here I am contemplating the list of all the people I haven't written to and wondering if a blanket heartfelt message via social media will suffice or if it would be better to cash in on that fantastic French custom of sending a New Year's message instead. This can be done right up until the end of January so it's actually very tempting!!
I'm also considering the possibility of squeezing in a quick dash round the shops for those last minute gifts, the ideas for which have been firmly planted in my mind since last Christmas but have only just decided to send me the reminder last night… plus ça change, as they say in French!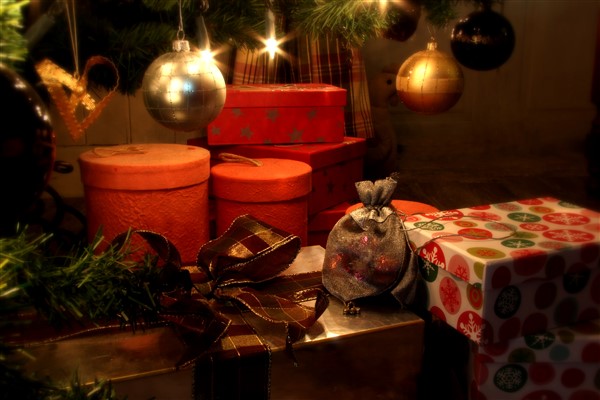 This isn't as bad as it sounds though as round here the Christmas shopping frenzy is actually very sedate. Yes a few more people milling around but all with very modest shopping trollies …. nobody here seems to buy up the supermarkets as if they're suddenly going to be handed out ration books. This is a good thing but the lack of buzz always catches me out and no matter how organised I think I am, every year Christmas seems to creep up on me unannounced. The Christmas markets are lovely though ….all mulled wine and roasted chestnuts and very picture perfect.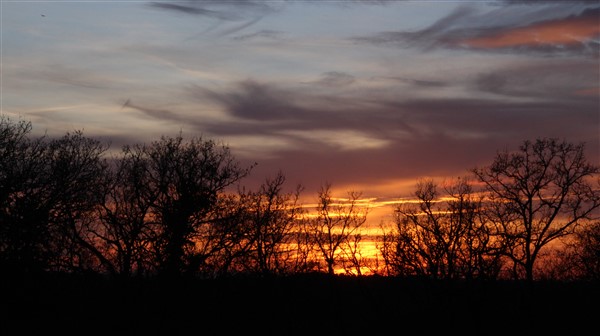 And we have had some stunning Winter sunsets which all add to the festive charm and are altogether much more appealing than panic buying up the local Carrefour!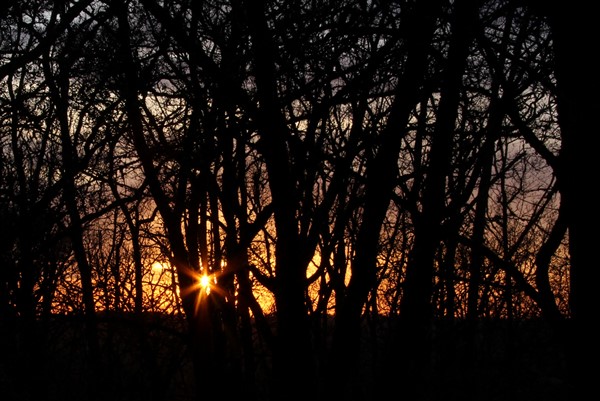 This year may be a bit more focussed (or frantic, don't know which yet) as we have decided to have our Christmas meal today on Christmas Eve…. Emma has been invited for Christmas Dinner by her significant other and to avoid the pain of having to eat two dinners on the same day we have compromised…..this means I have a whole day less to get my act together (so I suppose I really shouldn't be writing blog posts right now 😉 !)
One thing I have managed to do ahead though is publish this year's Christmas newsletter! It's just a quick catch up of the year gone by and the one to come – you can find it at  www.lescrouquets.net/newsletter.php  and if you would like to receive next year's news just sign up to our subscriber's list ( Don't worry, you won't be bombarded with loads of annoying e-mails – I won't promise anything more than an annual send out as given my track record this is highly unlikely to happen!)
Oh yes, and our Christmas guests at La Tour de Genèbre are already settled in and looking forward to a cosy family Christmas (so in effect I have had two houses to decorate) …
….and I have managed to fit in a bit of pre Christmas homebaking too …
….very Martha Stewart after all!
Anyway I just wanted to wish everyone here a very merry Christmas and only good things and lots of happy times in 2017.
Bonnes fêtes à tous and see you all next year !!!