They say a picture paints a thousand words….. just as well as these days this blogging business is beating me hands down. Conscious that weeks are flying by with no time to sit and assemble my thoughts, for now I'm going to let the pictures do the talking.
The season is well under way now, the weather has taken a turn for the better,work is advancing up at La Tour de Genèbre and the kittens are nearly ready to leave home…that's it in a nutshell. Here's a more eloquent account of the last few weeks in glorious technicolour……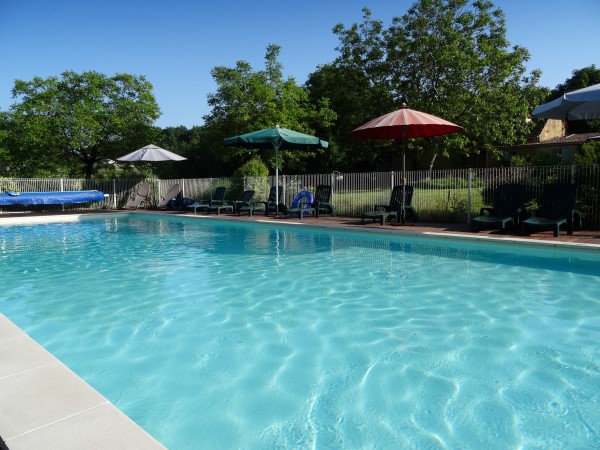 A new sand coloured liner has been fitted in the main pool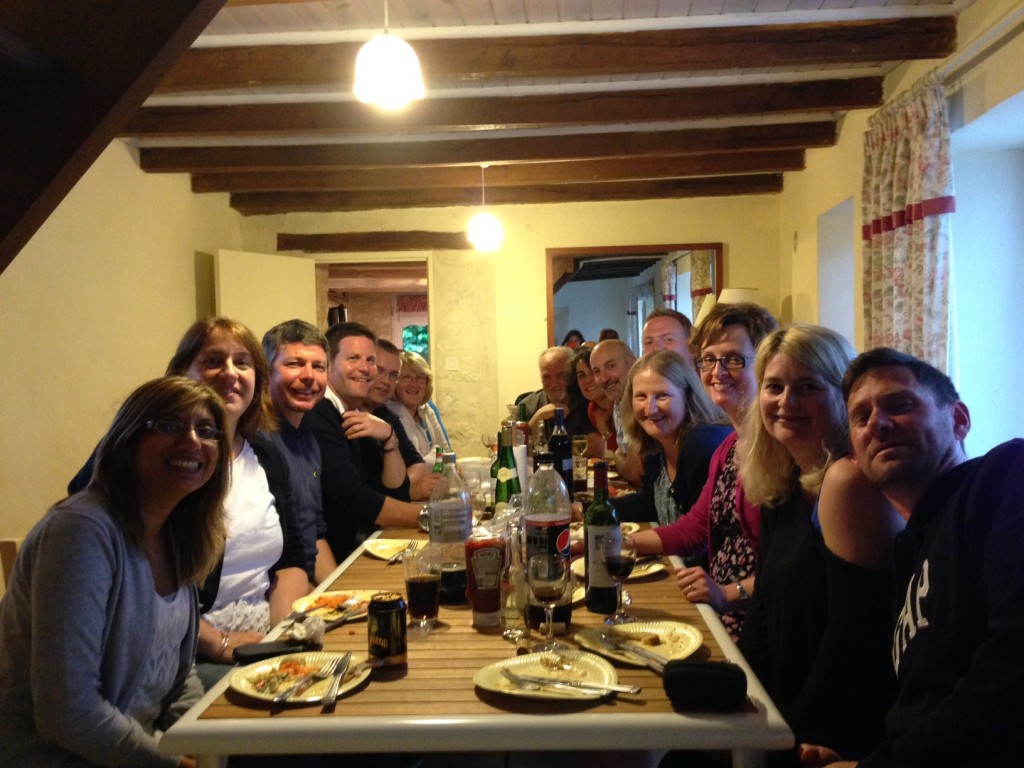 The season kicked off with a fantastic group of returning guests! Always delighted to see them as there's a great atmosphere when they're around! (And they've already booked again for next year 🙂 ) The downside of all the gites leaving at once though is ……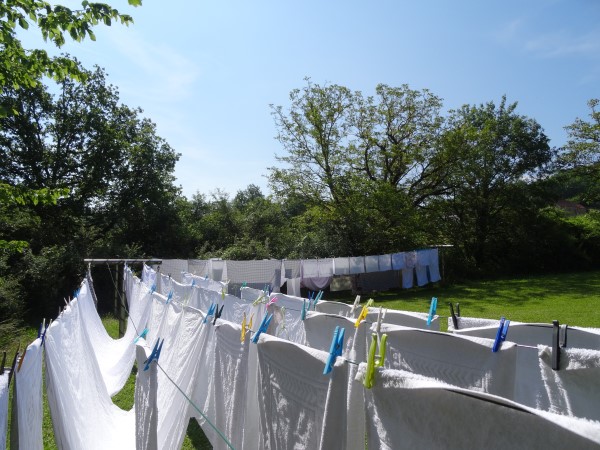 ….loads & loads of washing….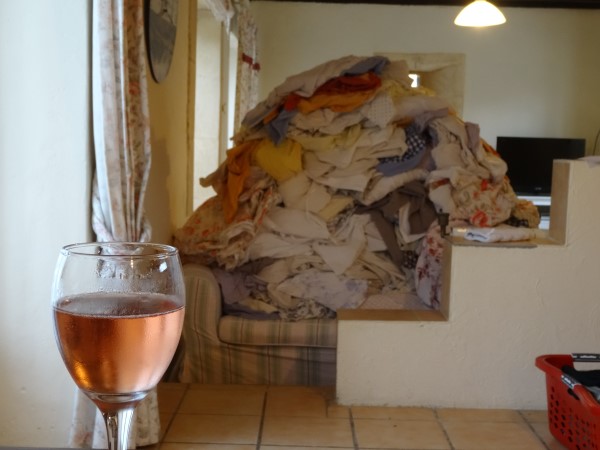 …. and a mountain of ironing!  Never mind – some lively music, a plentiful supply of wine and 7 hours later =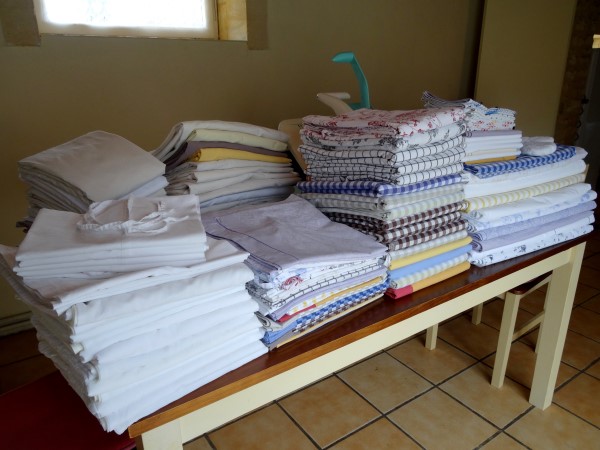 job done!!
The weather has suddenly gone all Summery with temperatures of over 30°C bringing with it some uplifting views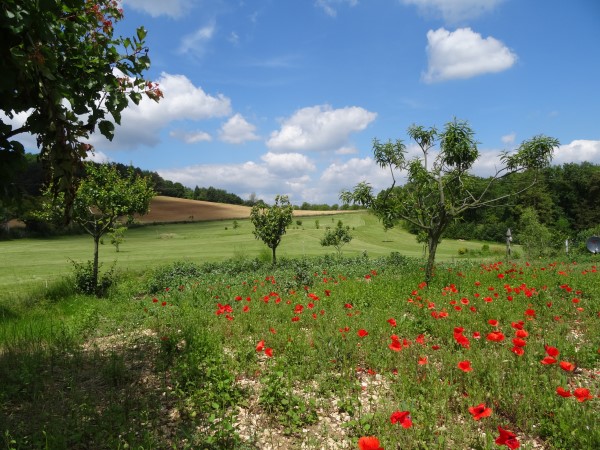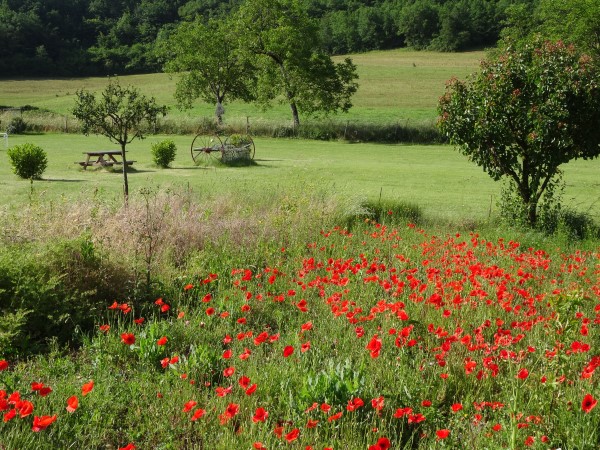 The veggie patch is now filled with poppies where the potatoes should have been. No time to plant potatoes this year – too busy up at La Tour de Genèbre where things are steadily advancing.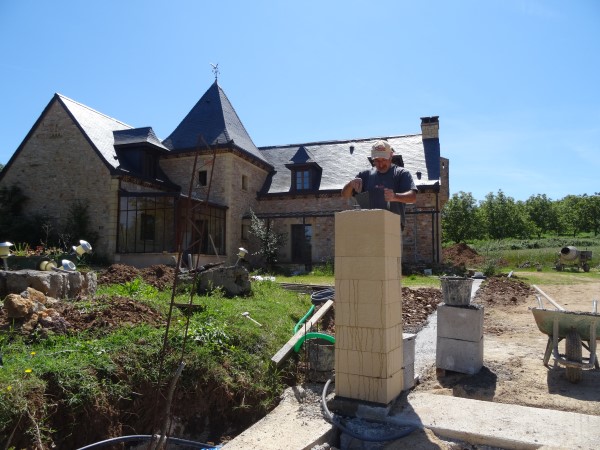 Lots more work-in-progress photos on our Facebook photo album.
And finally the kittens have reached the 8 week milestone – time to launch the marketing plan. I readily admit to not looking forward to seeing them leave … I have grown very attached to these little creatures who must have been squirrels in a previous life. They can literally fly across the room , attach themselves to my legs and climb up the rest of me clinging on with their needle-sharp liitle claws… my jeans are ruined and I am covered in unsightly scratches but hey, they are so cute I'd forgive them anything!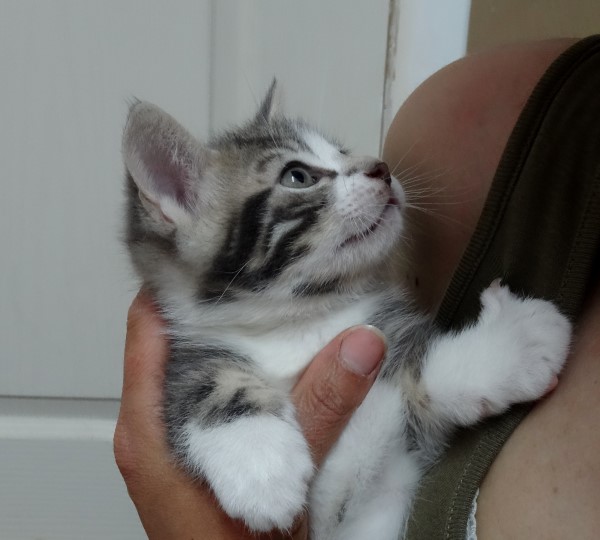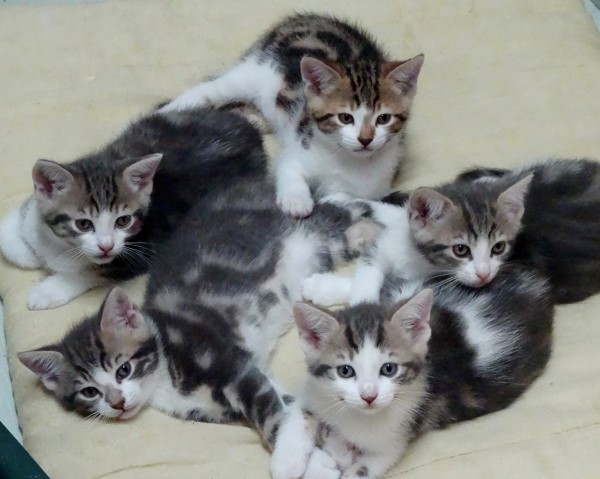 Click here for a short video of these innocent little things giving their poor, infinitely patient Mum a run for her  money!!
Well that's it – the last few weeks wrapped up in a few photos – normal service will be resumed as soon as possible!