We had a good crop of cocktail kiwis this year – too many just to eat so I decided to make some kiwi & pineapple jam.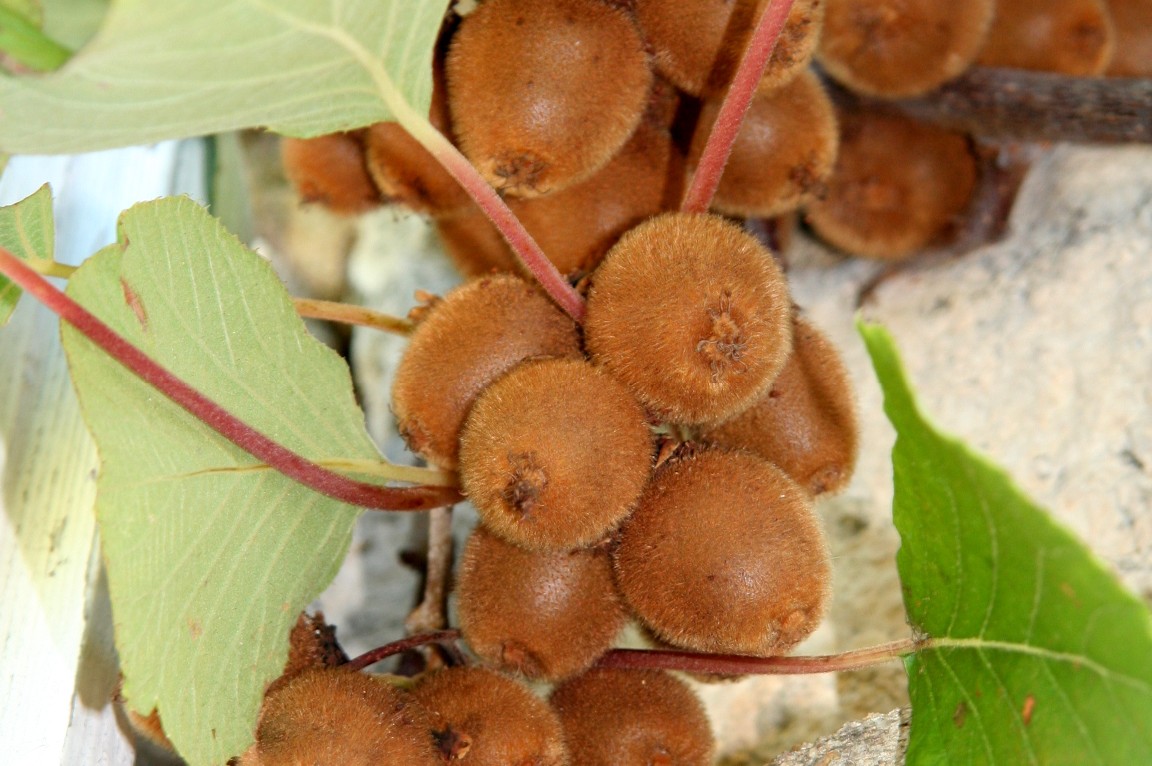 Ingredients
Makes around 7 jars :  this is a good thing  for me as we still have several of the 112 jars of fig & walnut left from 2 years ago which the children are now refusing to eat.
24 kiwi fruits, peeled and mashed
175ml (6 fl oz) pineapple juice
4 tablespoons fresh lemon juice
3 apples, unpeeled and halved
800g (1 3/4 lb) caster sugar
Preparation method
Prep: 10 mins | Cook: 30 mins
 In a large saucepan, combine mashed kiwi, pineapple juice, lemon juice and apples. Bring to the boil and add the sugar; stir to dissolve, reduce heat and simmer for 30 minutes.
 Remove apples, pour into hot, sterilised jars and seal.
Some observations!
The recipe says 24 kiwis & 10 mins preparation time. If only. A quick mathematical calculation deemed that I'd need around 2 kilos of cocktail kiwis which meant I had to peel 3 kilos…this alone took me 1 hour & 15 mins. Better to use ordinary ones!
I also added a couple of crushed pineapple rings ( straight from the can as I didn't have time to source a fresh one!)
I decided to add an extra apple ( for the pectin) & give it an extra 5 mins as I thought this may be a runny jam & I prefer mine a bit thicker. It was the extra 5 mins which did it – I burnt the jam.
At this point Alistair just happened to come into the kitchen & on hearing me muttering away declared it to be a "Jam Disaahster Dahling"… yes even in this small, innocent tucked away place we call Jayac, the Strictly spider has managed to catch us in its wonderful web…
Well, it wasn't a jam Disaahster – it was a perfectly decent batch of kiwi & pineapple jam with just the slightest hint of smokiness running through it!
I had some this morning on organic bread freshly delivered from Pain de Jaya    –  Delicious!!
Edit – Amar has just had some and has declared it to be too sharp to be a good jam – personally I like it like that & suspect it's the hint of burnt that's swaying his opinion. But in this household he is the authority on all things food so maybe a bit more sugar or a bit less lemon may improve things!!