With hundreds of kilos of walnuts harvested every year at Les Crouquets, I'm always looking for ways to use them up….here's a delicious cake which will take care of 80 g or so of walnuts. Ok I know I'd need to make hundreds of cakes to make even a tiny dent in the huge nut pile….
Coffee & Walnut Cake:  serves 8 – 12
Ingredients for the cake
180g butter at room temperature
180g caster sugar
3 eggs
180g self raising flour *
2 tsps instant coffee granules dissolved in 1 tbs hot water
60g walnut pieces
Ingredients for the frosting
250g mascarpone
85g icing sugar , sifted
1.5 tsps instant coffee granules dissolved in 1.5 tsps hot water
 walnut halves to decorate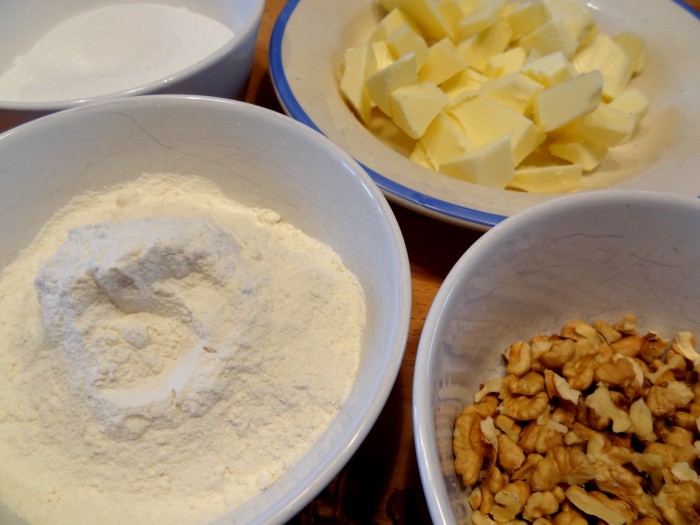 Preheat the oven to 180°C (350°F) Gas 4
Put the butter & sugar in a large bowl and cream together until pale & fluffy. Beat in the eggs one at a time. Sift the flour into the butter mixture and stir to combine. Fold in the walnuts and coffee.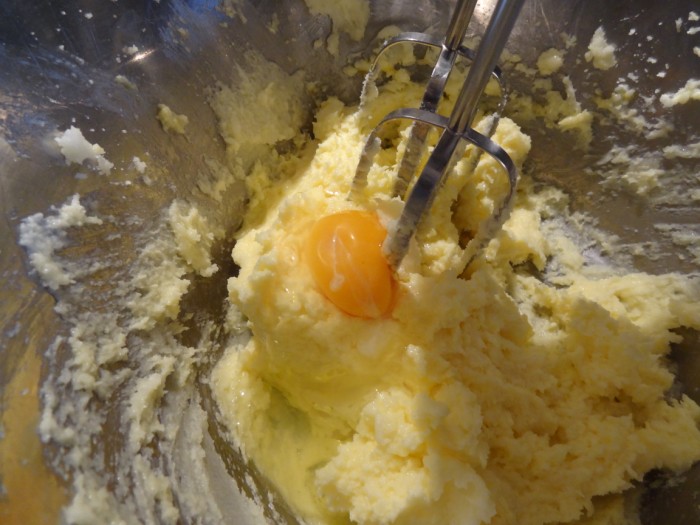 Divide the mixture into two greased & bottom lined ** 20 cm sandwich tins, level the mixture and bake for 20-25 minutes until golden.
Cool completely before frosting.
To make the frosting beat*** together the mascarpone, icing sugar & coffee. Spread slightly less than half of the mixture over one of the cakes, place the second cake on top & spread the rest of the frosting over the top . Decorate with walnut halves.
My observations!
* I never find the French Self raising flour gives good results so I always add some extra baking powder to my recipes. I can never remember if it's too much or not enough raising agent which can make your cakes dense but this one was a bit heavier than I would have liked so obviously I didn't get that right.
** Don't forget to line the bottom of the tins – I did the last time I made this and fed all of Les Crouquets' bird population on the broken mess which came out of the oven
*** The recipe says beat together the mascarpone & icing sugar. I did so quite zealously with the electric mixer and ended up with a lovely but very runny coffee sauce …luckily I had enough mascarpone left to make more for the filling ( mixing in with a wooden spoon this time!) but was forced to pour the sauce over the cake.